Legal Mentions :
The website www.alistep.com (called below « the Site ») is the property of the company INWANT (INternational WAter Natural Treatment), SAS with a registered capital of 100 000 €, registered in the Limoges Trade and Companies Register under the reference SIRET n°45290342000019. The registered offices of INWANT is located at  Parc Océalim 3, Rue Charles Lindbergh, 87 270 Couzeix, France.
Publication Manager: Mr. Dominique COSSON.
Copyright :
Site's content is the property of the company INWANT.
The use of all or part of the Site, especially by downloading, reproduction, transmission or représentation for other purposes than personal and private use for non –commercial purposes, by any means, is forbidden without the specific written consent of the company INWANT.
The non-compliance with this prohibition constitutes a forgery which can engage civil and penal responsibility of the counterfeiter.
---
Responsibility :
INWANT does one's best to ensure that the informations published on the Site is accurate and up-to-date, reserving to itself the right to correct its contents at any time with no prior formal notice.
INWANT cannot be held accountable for all direct or indirect damage resulting of any interruption, or any dysfunction for any reason, or for all direct or indirect damage resulting of any connection on the Site.
The connection of each visitor on the Site is under his/her entire responsibility. Login to the Site could be interrupted at any time by INWANT for maintenance, technical or safety reasons.
---
Access rights :
In accordance with the Data Protection and Civil Liberties law of 6th January 1978, you have the right to access, modify, rectify and remove the personal data that we have collected.
To exercise this right, contact :
INWANT
3 Rue Charles Lindbergh
87270 COUZEIX
Tel : 05 55 37 14 90
---
Cookies :
www.alistep.com can send information [« cookies »] towards the visitors'computer during the  connecting in order to facilitate Site navigation and to allow specific services.
However the user is free to refuse the recording of these « cookies » by configuring his browser in this sense.
---
Hyperlinks :
Hyperlinks to other sites can be offered as a convenience to the visitor.
INWANT cannot be held responsible for contents of these other sites or for any damages resulting of the use of these sites.
---
Website Design :
Image et Communication
17, rue du Cassé
31240 SAINT-JEAN
Tel : 05 34 27 13 01
Fax : 05 34 27 53 02
---
Website Hosting :
OVH.net
---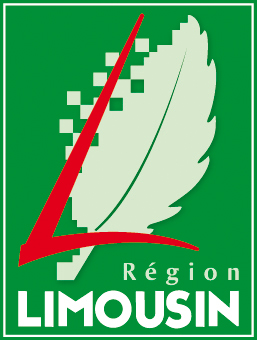 With support from  Région Limousin